Embraced By
Various Cultures
Co Pastor Jacquelyn Powell and her team have travel to minister on four continents (Asia, South America, Europe and Africa) and she has been well received and embraced in every nation. The same favor and anointing that is with her in America rests on her wherever stands up. " to God be the glory".
She is a faith driven woman and different events of her life have served to build her faith to an extreme level that she has come to a place where she will believe God for anything. By Gods grace and power she is a nine year cancer survivor and throughout the process (chemotherapy radiation and surgery) she continued her work for the Lord locally and internationally throughout that process. God did a marvelous work in me for which " I am grateful. "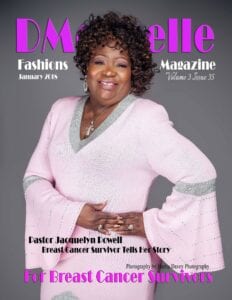 She is affectionately called Pastor Jackie she has worked diligently and faithfully alongside her husband at Latter Rain Christian Fellowship for the past 35 years. Pastor Hubert also feels that God has favored her life and he has released her to do the will and the work of God freely. He has continuously urged her to do all and be all that she can be for the Lord
Pastor Jackie serves as Copastor and administrator of Latter Rain Church she oversees and serves in various areas of the ministry.
She serves the church through powerful and dynamic preaching and also performing various ceremonies such as weddings, funerals, christening's, counseling and teaching Bible study weekly, She also founded a monthly women's fellowship and it inspires women of all ages.
        Pastor Jackie is CEO and founder of Embracing Your Destiny International Ministries, she has ministered both nationally and abroad for the past 22 years.  She lives in Connecticut with her husband of 48 years, the Sr Pastor of Latter Rain Christian Fellowship church Pastor Hubert Powell Jr. She is the mother of three great sons:
Hubert Powell lll, William Powell, Kevin Powell one daughter In love Joi Powell and six grandchildren.
Pastor Jackie has collaborated for the past three years on the project Center of destiny walk-in Clinic in Ivory Coast West Africa Pastor Jackie is very proud to announce that this project manifested and was opened in August 2019. It is a multipurpose clinic and it is off to a great start providing services in: ophthalmology, general medicine, gynecology and pediatrics and it is blessing many people there.
Quote from Pastor Jackie
"it is so funny to think that when your plate is seemingly already full that God can add another entrée".
When he shows you something that is so much bigger than you, this is when you realize it is not about you but he will use you for his glory by manifesting what he has shown you.
Co-Pastor Jackie is a Lady of grace and poise. she has a love for God and a heart for his people. To view more of her mission assignment.
Visit her website at www.Embracingyourdestiny.org
Pastor Hubert and Jacquelyn Powell have a great love for God's anointed music they have received several awards and nominations for their contributions to gospel music. Pastor Hubert is a two time Stella award nominee. Pastor Jackie and Pastor Hubert count themselves tremendously blessed because their gifts and talents have been extended to their three sons they are all accomplished musicians and are known throughout this country and internationally. People have been been enjoying their music ministry for years.Pastor Jackie released one CD entitled right on time and she has also sung on various recording projects over the years.
Pastor Jackie has been blessed to contribute two writings in the Northend Agent newspaper her thoughts and wisdom have now been released in a small booklet entitled "Great is thy Faithfulness" her thought-provoking message and thoughts were written to inspire and lead people to have a stronger relationship with God. An exert from this booklet entitled "Never Forget" a black history poem and it is available on this website.